About Brown's
Marion Brown is an award winning Dermatology and Medical Aesthetic Nurse Specialist / Independent Nurse Prescriber (iNP). 
Qualified in 1987 and specialised in Aesthetics in 2004. 
She is also a Dermatology Specialist Nurse, specialising in Acne, Psoriasis and Skin Cancer Recognition for NHS Kent Dermatology Services and works along side eminent Dermatologists. 
Highly respected for her published results and passion as a patient safety advocate. She is active in regulating the Aesthetics sector. 
Published, Televised and Aesthetic Journal Speaker. 
"For your safety, choose a Nurse, Doctor or Dentist to carry out your treatments. They are qualified to prescribe and this is necessary when handling a complication."
She is qualified to prescribe medicine, fully insured and updates herself regularly to maintain her high standards.
Having a keen interest in portrait photography and from a family of portrait artists and published illustrators, Marion feels that her artistic approach has always benefited her patients results.
"I approach each procedure as if I am painting a picture, looking at light and shade."
Marion Provides bespoke treatments with natural results and has maintained a 96% return of clients for further treatments.
My face looks really natural and Marion knows her subject well.
France
My treatments were so comfortable and the results are fantastic!
Hong Kong
I look amazing. Thank you!
Sevenoaks
These are the best results I have ever had.
New York
You're a genius with the needle.
Dubai
The best practitioner in Kent for natural looking Botox.
Sevenoaks
Reassuring and professional.
Sevenoaks
Always has time for you and honest.
Sevenoaks
Put me at ease, I had every confidence in Marion.
Sevenoaks
Fantastic treatment! Best so far in Sevenoaks.
Sevenoaks
Very precise about my treatment and warm and friendly.
Sevenoaks
Marion is knowledgeable, friendly and professional.
Katie, Sevenoaks
Amazing results, incredible skill.
Paula, Kings Hill
Best in Kent! Fantastic results.
Paul, West Malling
Her PDO Thread Lift is genius. Love my face!
Elaine, Surrey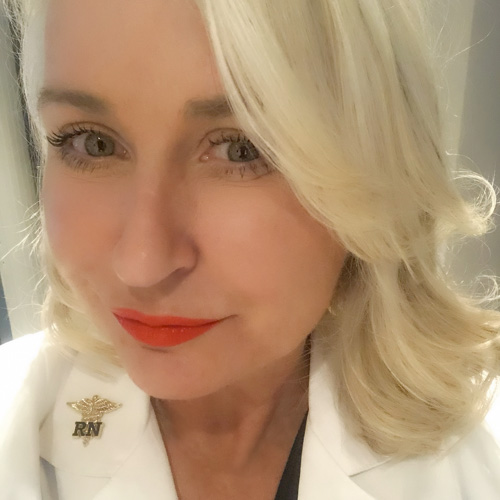 Marion Brown RGN Adv Dip HE iNP
As an award winning Cosmetic Nurse Specialist, Marion is highly respected in her field of practice and is often contacted for advice by other industry professionals.
Marion has appeared on television, within consumer and trade publications and radio. She feels most proud to have interviewed Tony Blair in 2004 regarding patient care on CH5, where she was also able to highlight nurses salaries and was said to have influenced the increase of the minimum wage by the Nursing Times. 
Marion is an advocate of patient safety. She advises all patients to ensure that their practitioner;
Is medically qualified and can officially prescribe medicines - Independent Prescribing Nurse or a Doctor who is GMC registered.
Is able to discuss health, medication and contraindications to adequately inform about benefits and risks.
Are trained to deal with a severe allergic reaction.
Are able to recognise potential and serious skin conditions.
Treats all patients with the highest confidentiality and does not use their images for promotional purposes without written consent.
Does not promote prescription medications as per MHRA rules.