Skin Lesion Removal
CRYOTHERAPY with Hydrozid - used by Dermatologists and medics only. 
Diagnosis of the lesion is recommended by your GP or a dermatologist. Browns Clinic accepts referrals from General Practitioners (GMC Registered) and NHS Dermatologists. 
Marion Brown is the second Aesthetic Dermatology nurse approved to use this device.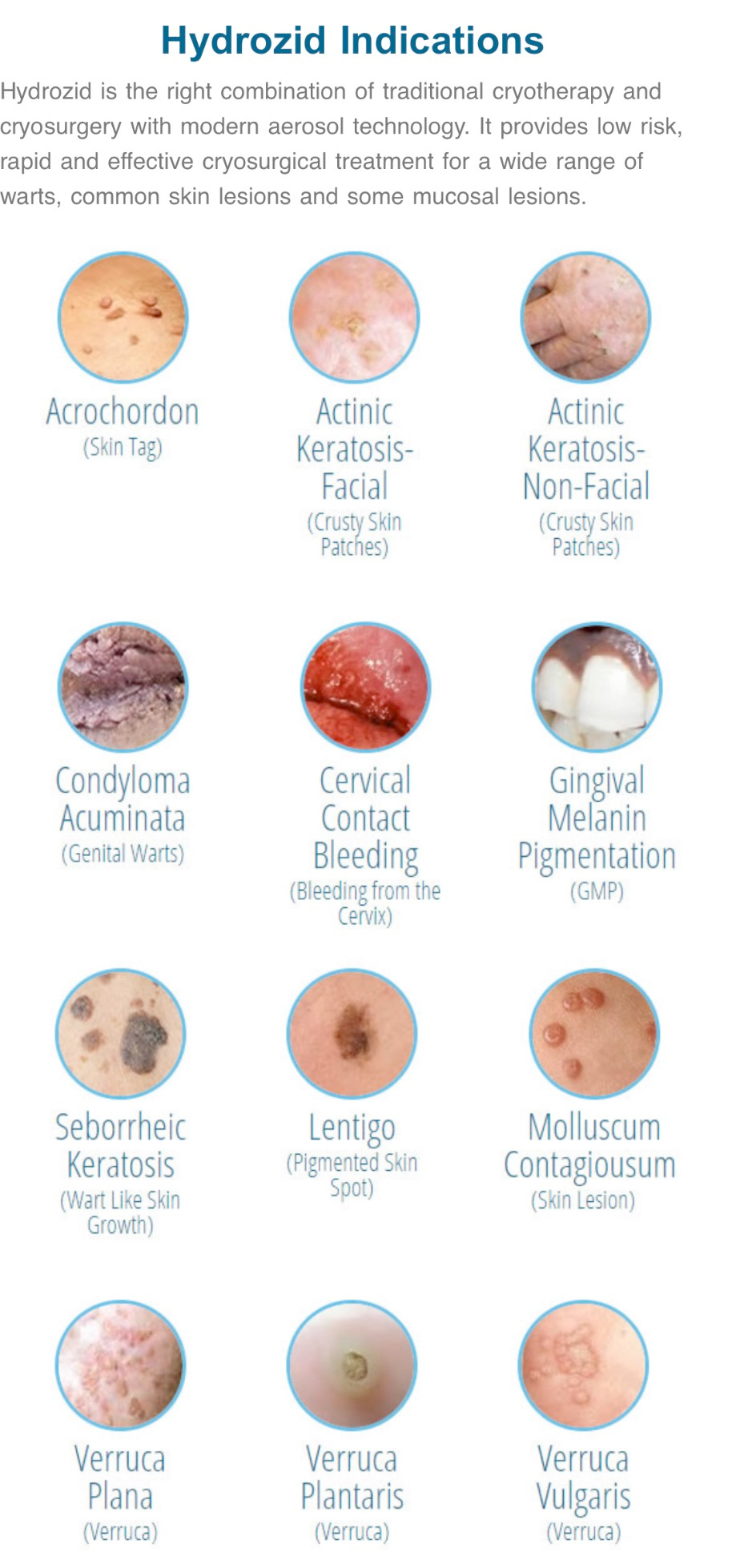 A £50 consultation fee applies, as your skin lesion will be investigated under a Dermascope.